Solister
Gitta-Maria Sjöberg 
Gitta-Maria Sjöberg född och uppväxt i Trollhättan, Sverige – När Det Kongelige Teater invigde sitt nya Opera-hus i Köpenhamn, var det med Gitta-Maria som Aida (tillsammans med Roberto Alagna), och det är också i detta operahus hon har sin bas och enastående position. Hon är dekorerad av Drottning Margrethe II med Dannebrogsorden af 1. grad för sin stora insats och betydning för det danska musiklivet.  
Gitta-Maria behärskar den stora paletten av olika roller, från det lyriska till det högdramatiska. Bland hennes stora roller finns: Mimi, Liu, Tosca, Manon, Desdemona, Alice, Amelia , Elisabetta, Leonora, Micaela, Arabella, Tatjana, Jenufa, Eva, Sieglinde (en roll hon sjöng bl. a. med Placido Domingo i 2006), Rusalka, Emilia Marty, Hanna Glavari, Octavian, The Composer, Chrysotemis, Lady Macbeth from Mzensk och Kostelnicka. För rollen som Emilia Marty i Vec Makropulos blev hon utnämnd till "Singer of the Year" av Tysklands ledande nyhetstidningar.
Lieder, Folkvisor, Romanser, ja till och med Jazzballader är också en mycket viktig del av Gitta-Marias sångkonst, som hon sjunger med entuisasm och stor kunnighet genom många år.  
Gitta-Maria Sjöberg är en efterfrågad gäst vid världens stora operahus, konsertsalar och festivaler i bl. a. Paris, Venedig, Wien, München, Tokyo, Singapore, Sao Paulo, Toronto, Skt Petersborg, och London. 
Head of the board for: 
Birgit Nilsson Society
http://www.birgitnilsson.com/sv-se/birgit-nilsson-museum/birgit-nilsson-sällskapet/
Member of the board for:
Nordic Opera
http://nordicopera.dk/en/
Artistic Director
Nordic Song Festival – Performance & Research
http://www.nordicsongfestival.com/sv-SE  
Drottningsholms
 Barockensemble
En av Europas främsta Barockensembler gästar Bosjökloster med sopranen Maria Keohane som gästsolist. På programmet står en Händelouvertyr, Händelarior med Maria Keohane, en cellokonsert av Vivaldi med internationella solisten Mime Yamahiro-Brinkmann och Vivaldis violinkonserter De fyra årstiderna med ensemblens konsertmästare Nils-Erik Sparf som solist.
Drottningholms Barockensemble bildades av altviolinisten Lars Brolin 1971. De sex ursprungsmusikerna satte som mål att spela 1600- och 1700-tals musik på tidstrogna instrument. Idag har antalet medlemmar växt och kan som mest presentera en orkester med både stråk, blås, slagverk och pukor. 
Genom åren har Drottningholms Barockensemble haft möjlighet att arbeta och turnera i ett flertal länder och kontinenter och många kända artister och dirigenter har valt att samarbeta med DBE. Ensemble har valts till nytt "husband" i P2:s Söndagsmorgon, som sänds varje söndagsmorgon kl. 9. DBE blir därmed det första svenska husbandet i programmets historia! 
Ensemble 
Chiave
Sju mycket musikaliska flickor– alla grundande medlemmar och solister av domkyrkans Domkantorei i Freising, Bayern, Tyskland –har 2013 slutit sig samman till Ensemble Chiave. 
Chiavebetyder "klav" men har också betydelsen "nyckel".  NamnetChiave valde septettet inte bara på grund av den musikaliska betydelsen. Snarare förstår ensemblen sin musik som en nyckel till åhörarnas hjärtan.
Deras repertoar visar en stor mångfald och sträcker sig från Gregorianik, Renässans och Romantik till Ny Musik genom alla epoker av andlig och världslig musik. 
Med detta är flickorna under ledning av kyrkomusiker Angelika Sutorfrån Freisingmycket framgångsrika. På Bundeswettbewerb "Jugend musiziert" 2017vann man första pris och på det renommerade festival WESPE fick de ett specialpris. LandkreisFreising tilldelade ensemblen "Kulturförderpreis 2017".
Magnus Nilsson, fagott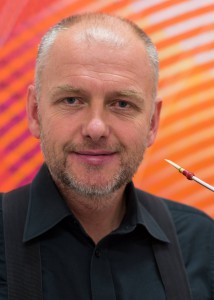 Magnus Nilsson is principal bassoonist and soloist with the Helsingborg Symphony Orchestra since 1987. His hometown is Gothenburg, Sweden where he also studied the bassoon with Arne Nilsson at the Music Academy, followed by studies with Asger Svendsen, Marco Costantini (Rome) and Bernard Garfield (Philadelphia). At the age of 19 Magnus was appointed bassoonist with the Norrköping Symphony Orchestra. In 1985 he was second prize winner of the Bassoon Competition of the International Double Reed Society (IDRS), Boulder. Magnus is founding member of Trio Altaïr, Pollux Wind Quintet and Trio Anassa (oboe, bassoon, piano). CD recordings with Trio Altaïr and Pollux Wind Quintet.
In 2006 Magnus world premiered the bassoon concerto Auroral Dances by the Swedish composer Albert Schnelzer together with the Fort Wayne Philharmonic, USA. Magnus was repeatedly invited to Seoul for Masterclasses at the South Korean Bassoon Summer Camp which he led in 2007, 2009 and 2013. Performances with the Accademia Neue Musik Bolzano, Italy in 2009. Magnus was invited as one of several soloists at the 1st International Bassoon Festival in Beijing held in 2009 and the 2nd festival in 2012 where he performed with the Universal Bassoon Ensemble alongside with the renown bassoon soloists Valeri Popov, Stefano Canuti, Kim Walker, Holger Schinköthe and Fábio Cury. Masterclass och recital at the International Orchestral Woodwind Encounter of the Conservatory Tatui, Brazil in 2010. Magnus' solo appearances abroad in 2013 include invitations to the North Italian Bolzano where he was featured guest at the "Monteverdi Oboe Festival Bolzano", to Redlands, California with recital and performance of Adagio Liquido for bassoon, oboe and orchestra by Arnaldo de Felice, presented at the IDRS convention and to Portugal where he gave a Masterclass and a solo performance with the ensemble Palhetes Dublas at the Lisbon Double Reed Symposium.
Magnus founded and acts as artistic director of the concert serie Musik på Bosjökloster since 2009, taking place in a historical monastry/castle in the southswedish countryside. Three years ago he founded Nordic Woodwind Encounter, arranging annual international woodwind masterclasses in the south of Sweden, whose artistic director Magnus is.
Further forthcoming engagements in 2014: Magnus is invited as soloist for a concert tour in Sweden and Poland together with the Royal Krakow Academic Orchestra, to perform at the Tchaikowsky Music Conservatory in Moscow later this autumn and to lead a Masterclass and perform in Mar del Plata, Argentina. The world premiere of Arnaldo de Felice's Musica Concertante for bassoon, oboe and orchestra is scheduled during the orchestral season 2015/16 of Helsingborg Symphony Orchestra.